Using Your iPhone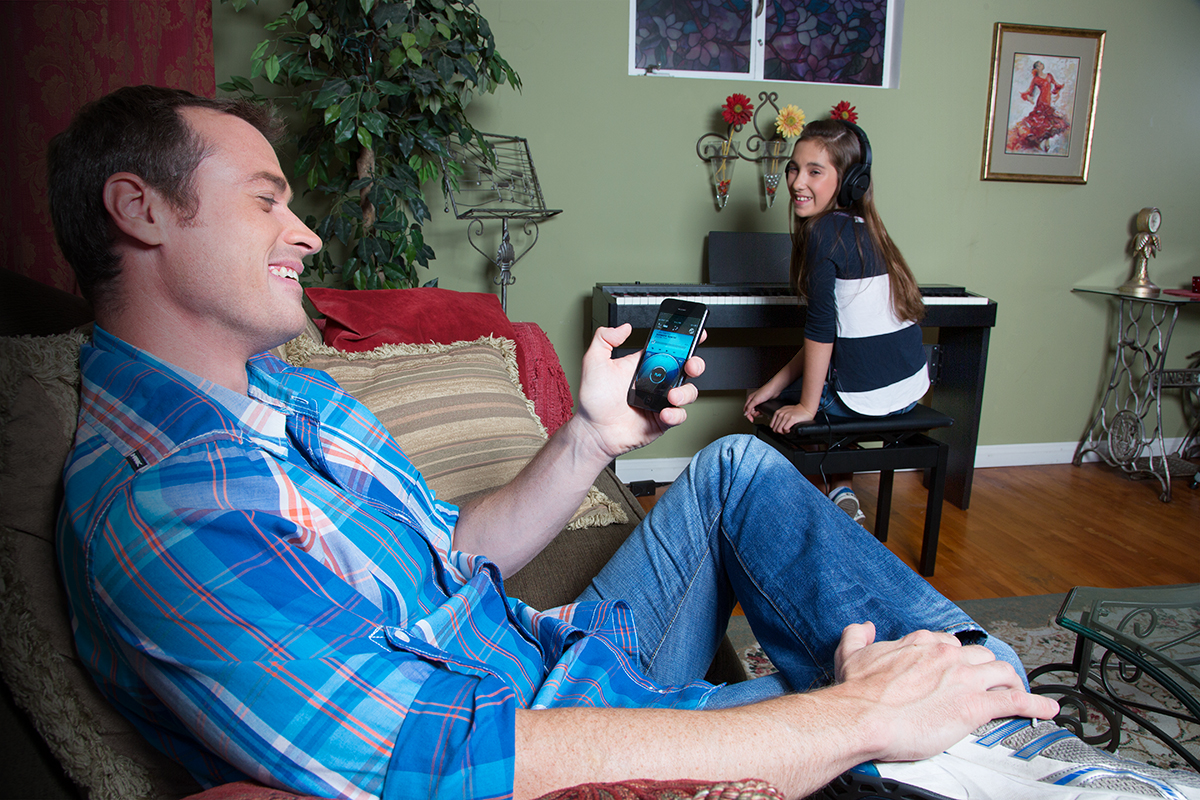 Play along with your favorite songs.
Import songs from your iPhone to wirelessly play them back through your F-20 piano while you play along. You can also choose and practice songs for learning and entertaining. Plus, play along with the songs through the piano's built-in speakers, headphone output, or line outputs.
Enhance daily practice with advanced playback options.
Air Performer offers various playback options to enhance your music practice and piano enjoyment. You can easily change the speed and/or pitch of a song, which is very useful for both practicing and playing along with vocals. With A/B Repeat, you can play a specific section of a song repeatedly, a helpful function for learning songs by ear and practicing specific areas you need to work on.
Roland Wireless Connect allows you to Connect a Roland WNA1100-RL Wireless USB Adaptor* to wirelessly enable your F-20.
By inserting the WNA1100-RL Wireless USB Adapter (sold separately) into the USB MEMORY port on your F-20, you can use the Air Performer app on your iPhone wirelessly.