Usando Tu iPad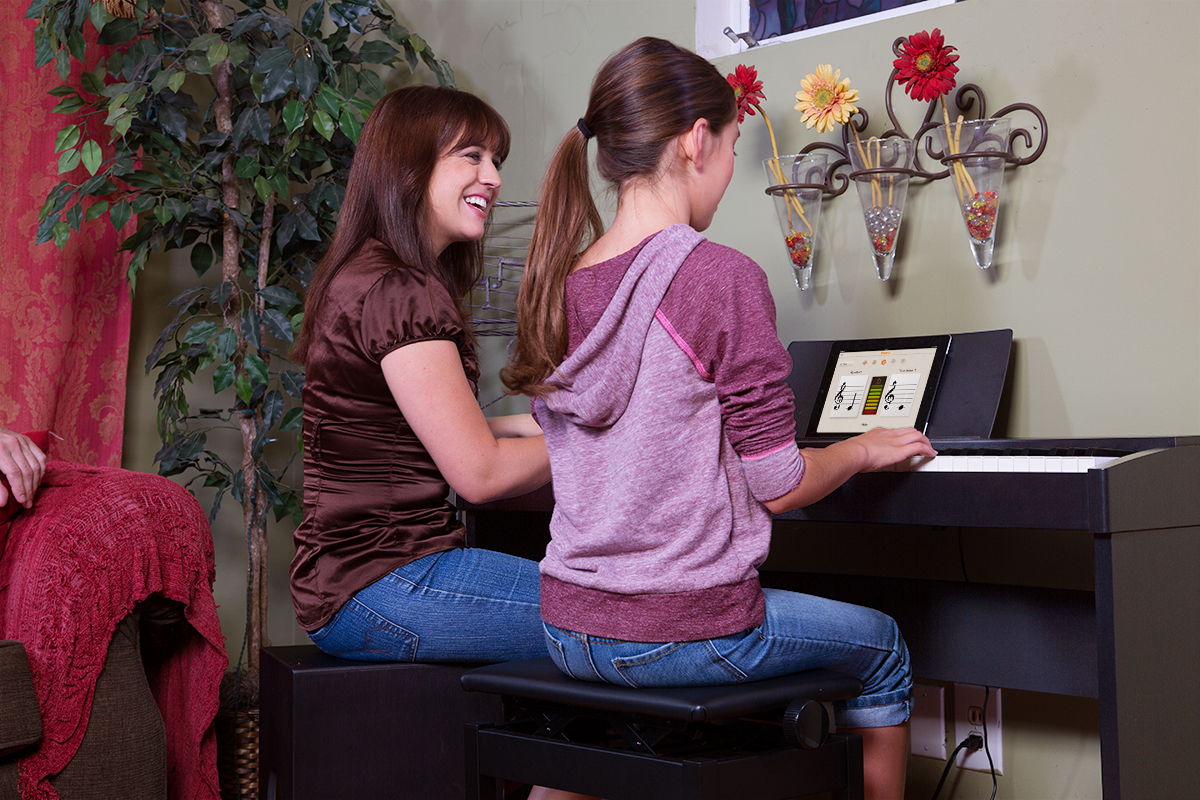 Aprendiendo de manera "divertida" a leer música.
Piano Partner (for the F-20) is a unique iPad app that provides a fresh, interactive way to learn and play a piano. It contains two applications: Flash Card and Content Browser. These applications inspire and help you learn more about music and playing the piano. You can connect your iPad and piano wirelessly with Roland's WNA1100-RL Wireless USB Adapter (sold separately), or with USB cable via Apple iPad Camera Connection Kit.
The interactive Flash Card music game builds your listening and reading skills.
Flash Card is an interactive music game for developing your listening and reading skills. The player is challenged to play the note shown on the "virtual" flash card or listened to by ear. In each session, the player is awarded after five challenges. Three levels of difficulty are available, so players of all abilities can enjoy.
Use Contents Browser to quickly navigate the onboard sounds, songs, and rhythms on your F-20 piano.
The F-20 offer a variety of onboard content, including tones, rhythms and tones. Content Browser lets you access the built-in content instantly by category names on the iPad's display. You can also enjoy remote playback control of songs, including part mute or metronome on/off, from the iPad — very convenient for daily practicing or lessons.
Roland Wireless Connect allows you to Connect a Roland WNA1100-RL Wireless USB Adaptor* to wirelessly enable your F-20.
By inserting the WNA1100-RL Wireless USB Adapter (sold separately) into the USB MEMORY port on your F-20, you can use Piano Partner applications on your iPad wirelessly. You can also connect your iPad to your piano using Apple's iPad Camera Connection Kit.